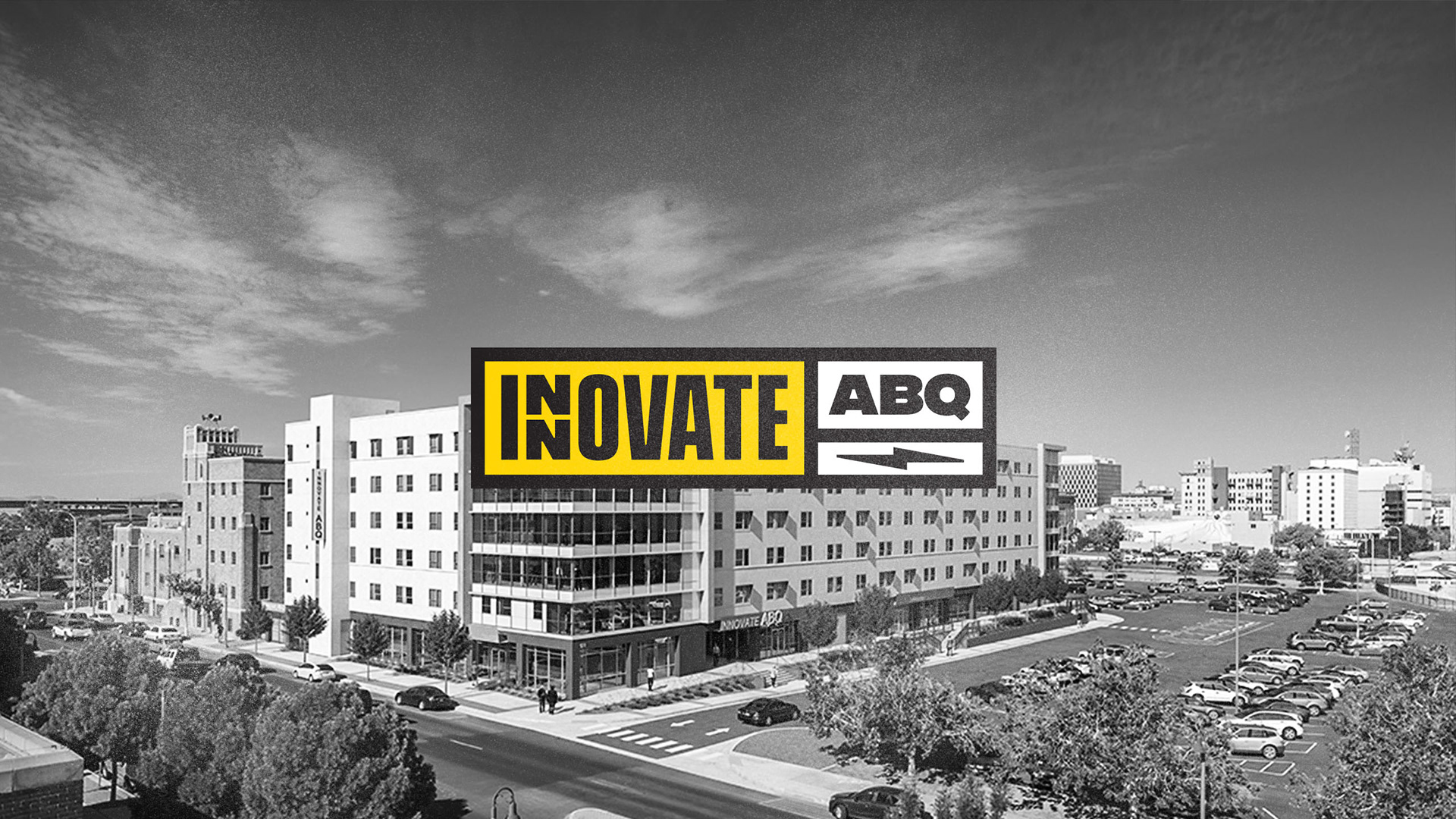 InnovateABQ is a business incubator in Albuquerque, New Mexico. It is where the best minds in higher education, private enterprise and the public sector collide to influence a movement of new thought process and the reinvention of what local economic development looks like.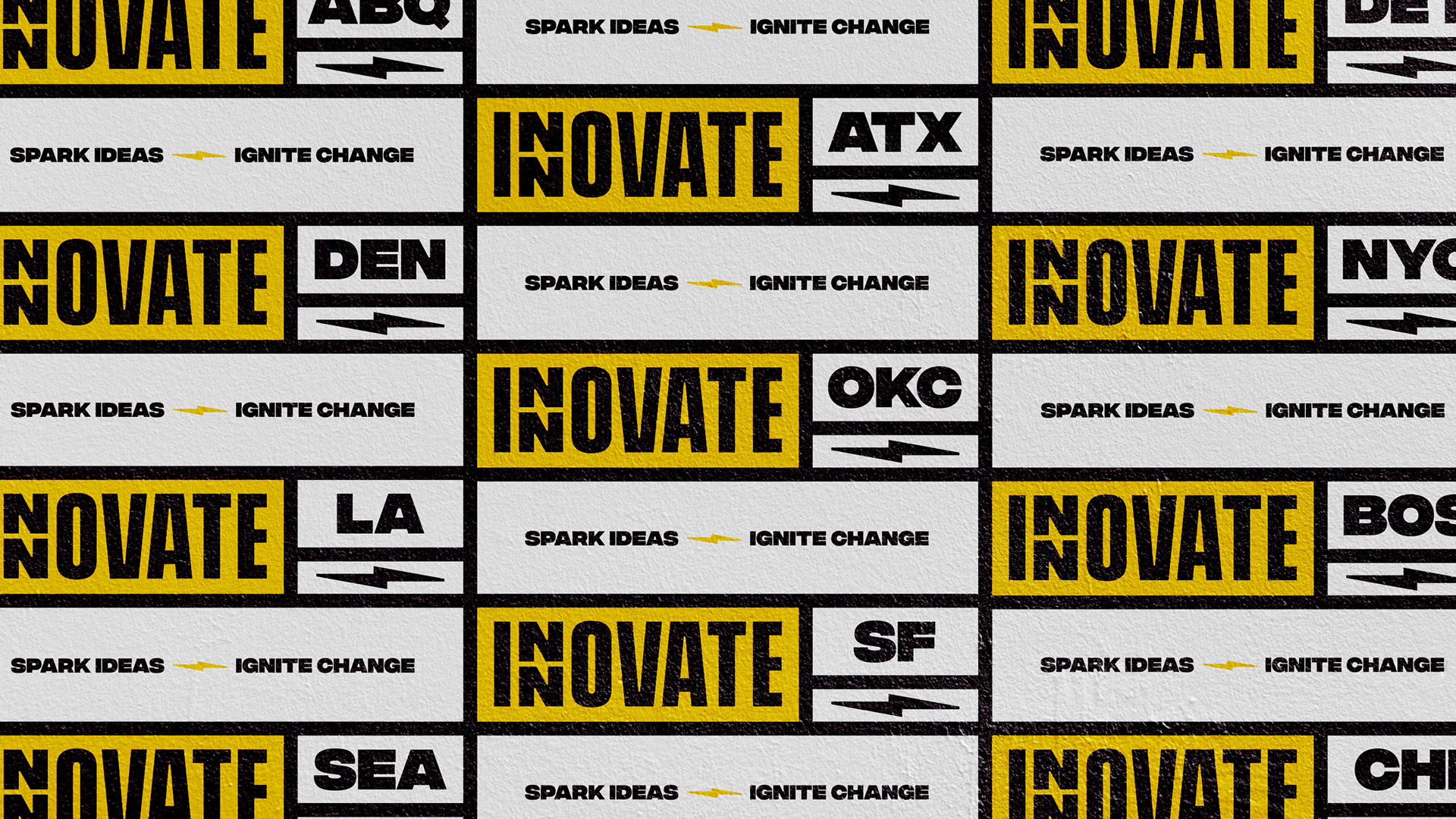 Innovation is defined as making changes to something already established. This simple, yet unconventional type treatment provides the identity with unique, flexible, and identifiable elements set apart from the logo itself.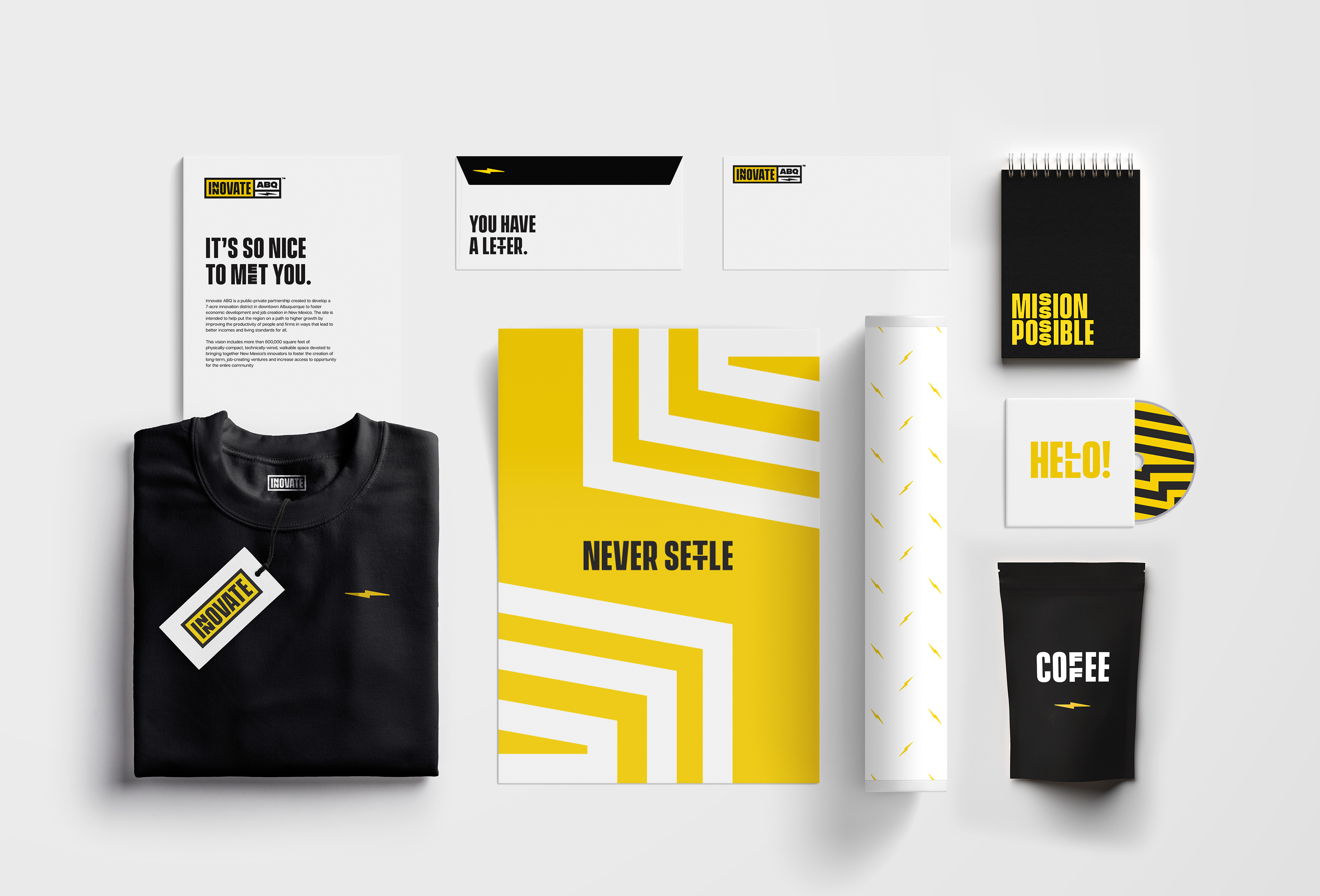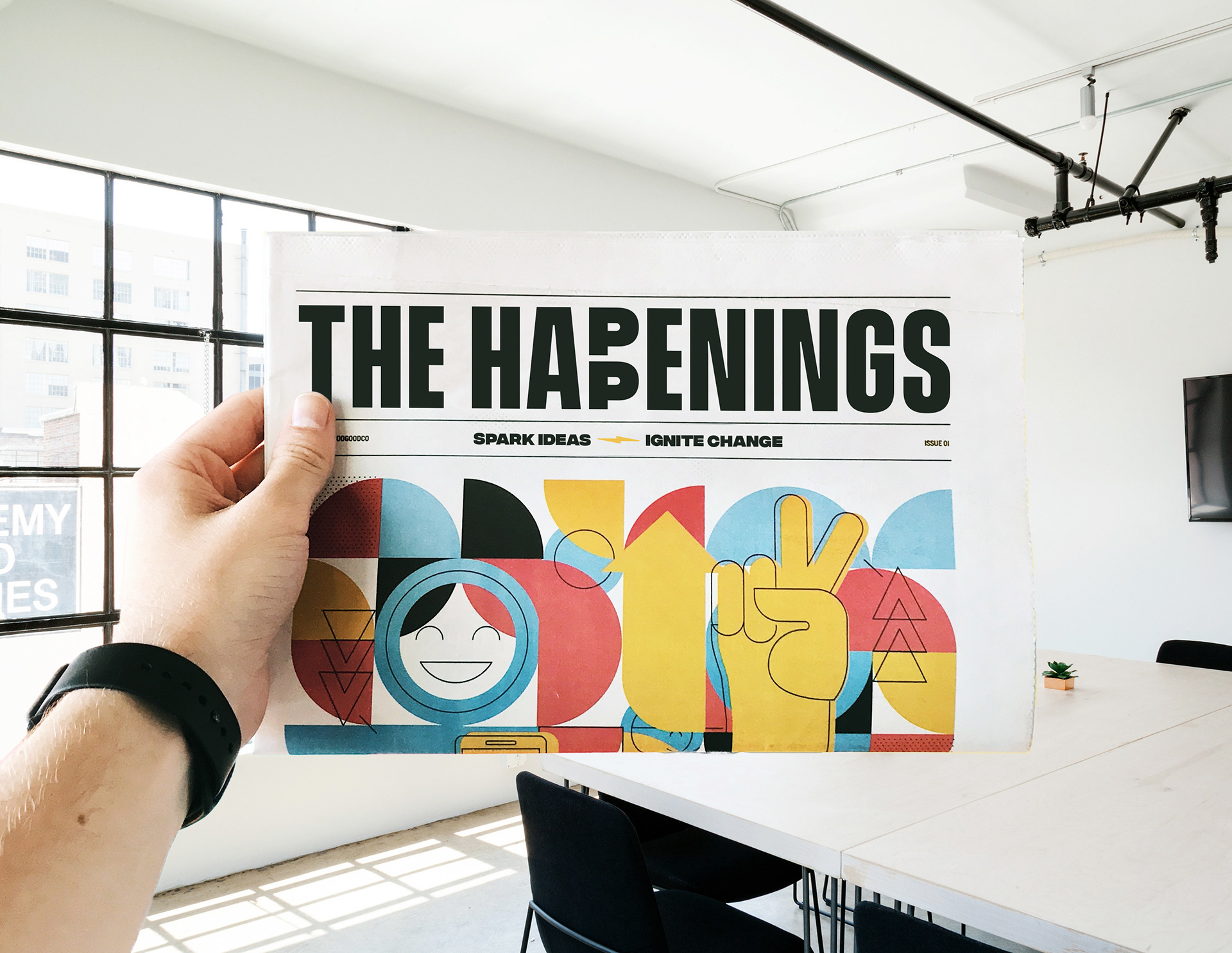 Innovate is a space for ideas to develop from concept to reality. Graphic installations exist both on and off the Innovate campus to bring the concept to life. Below are examples of thought made tangible.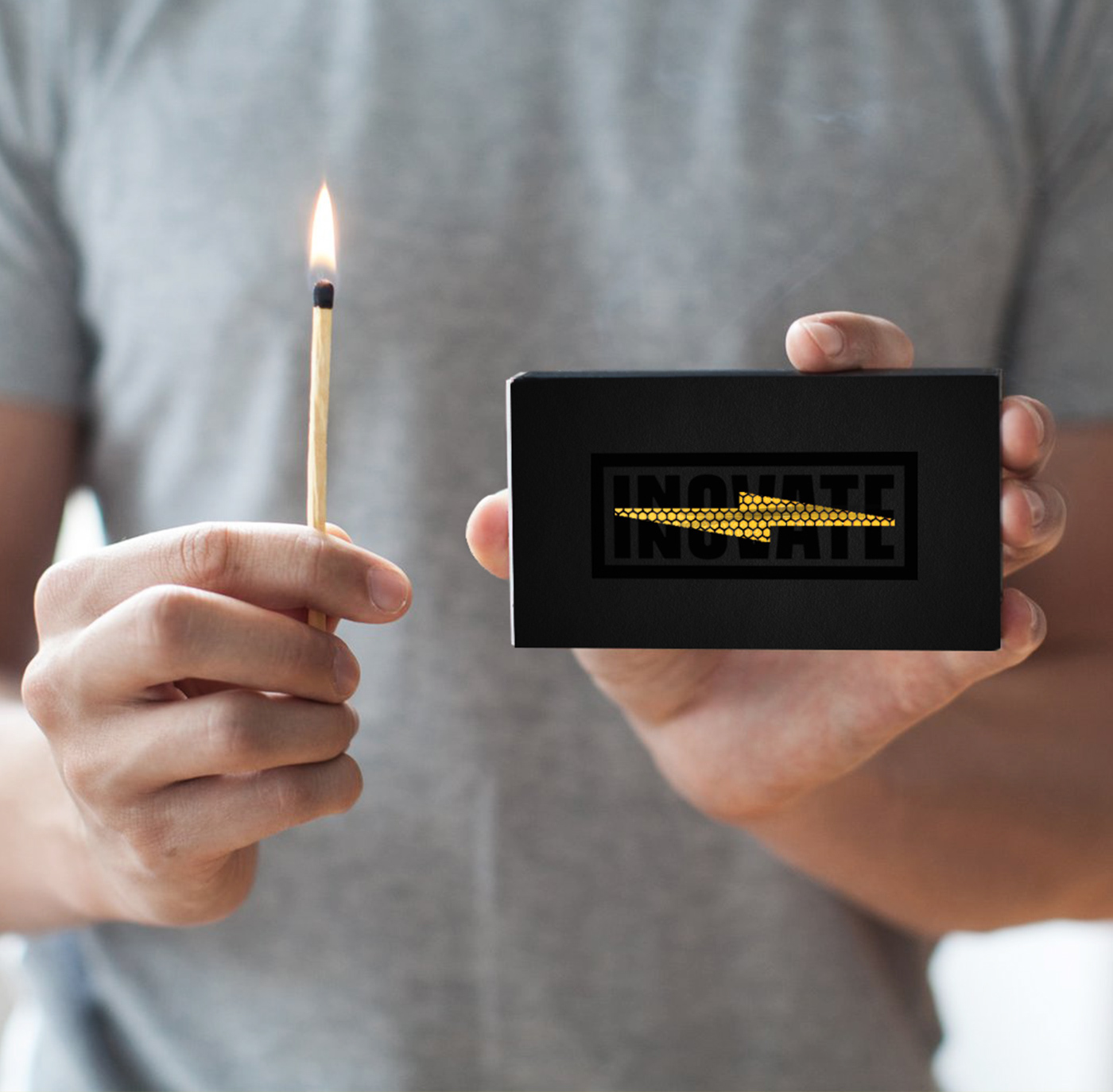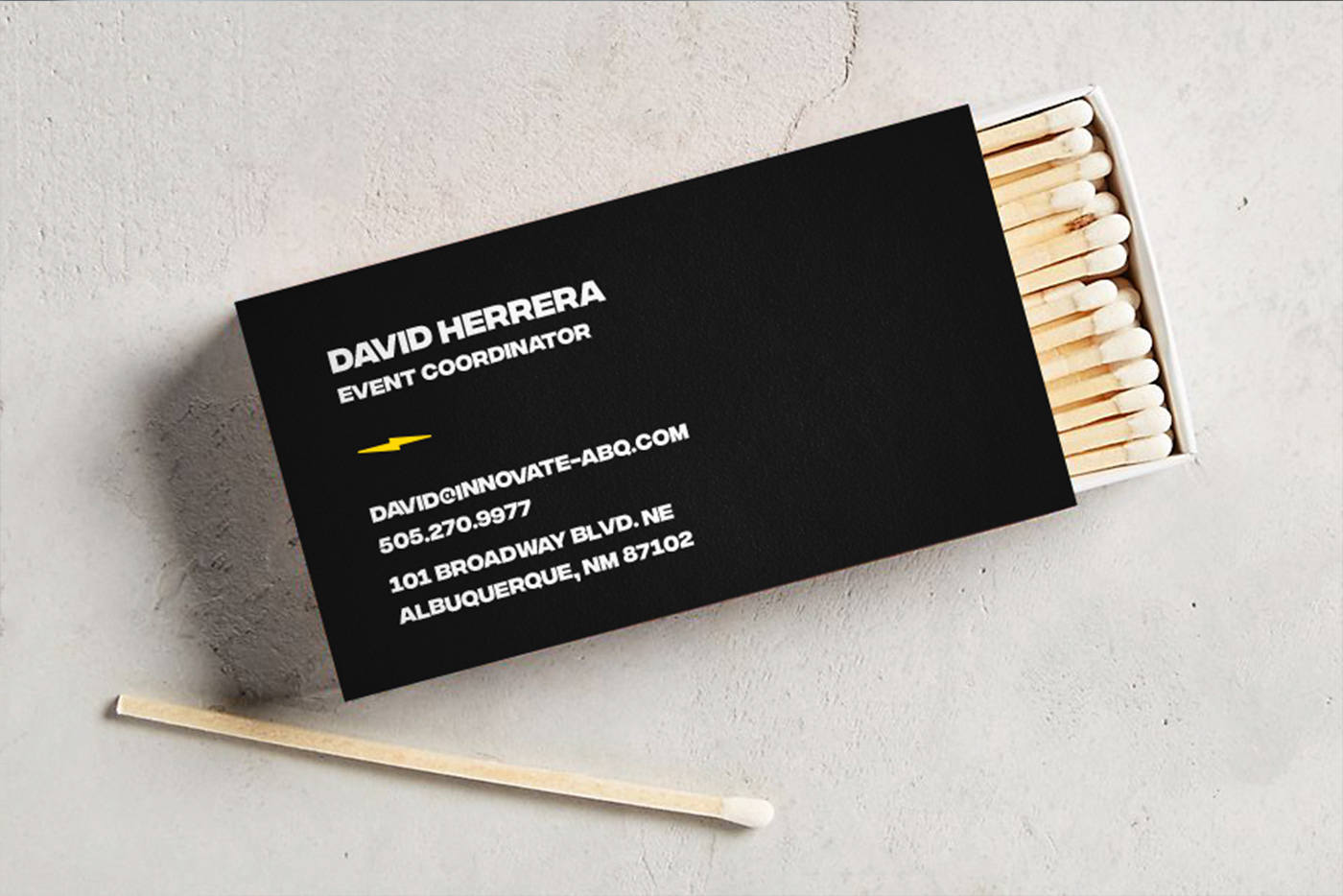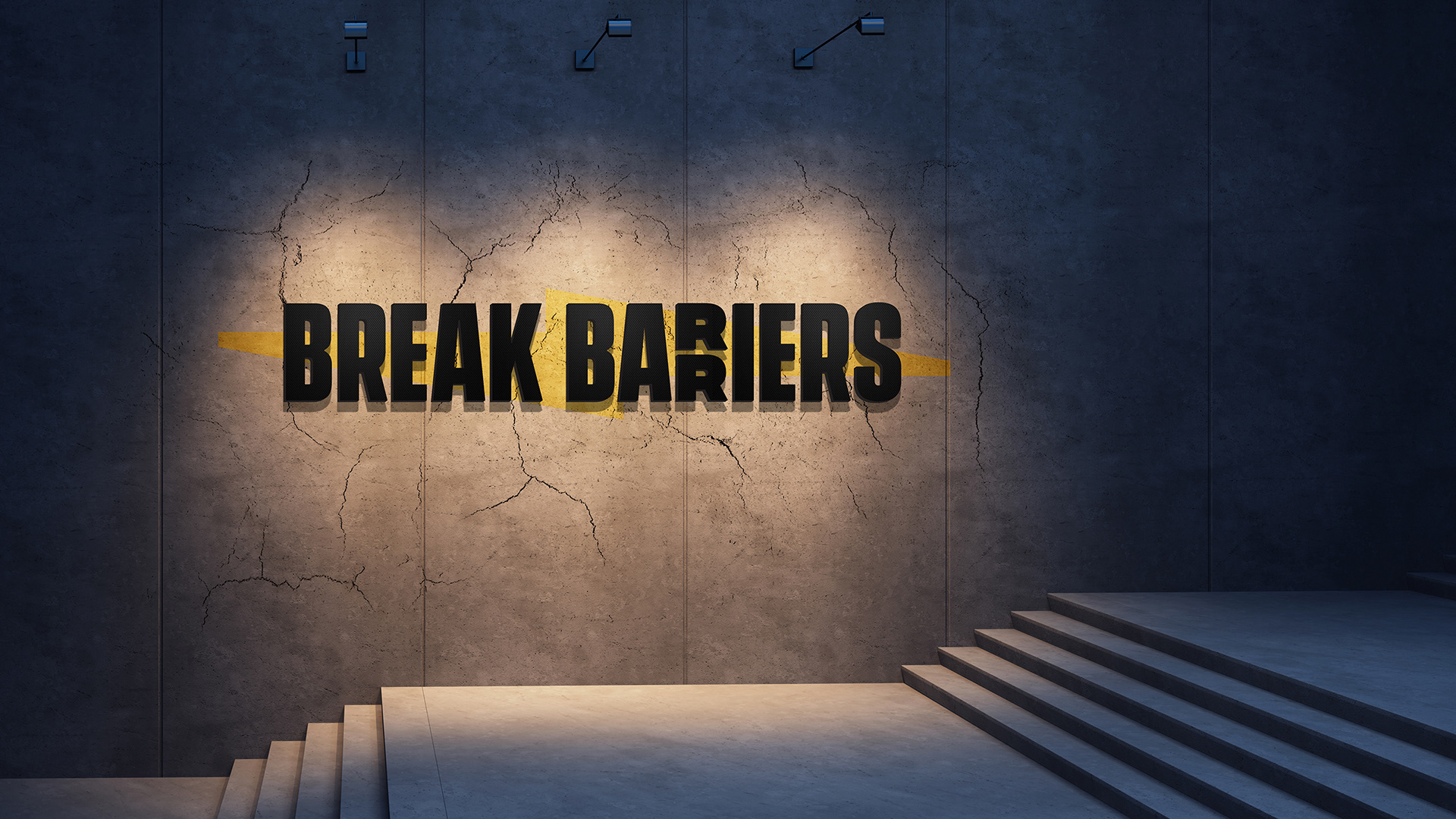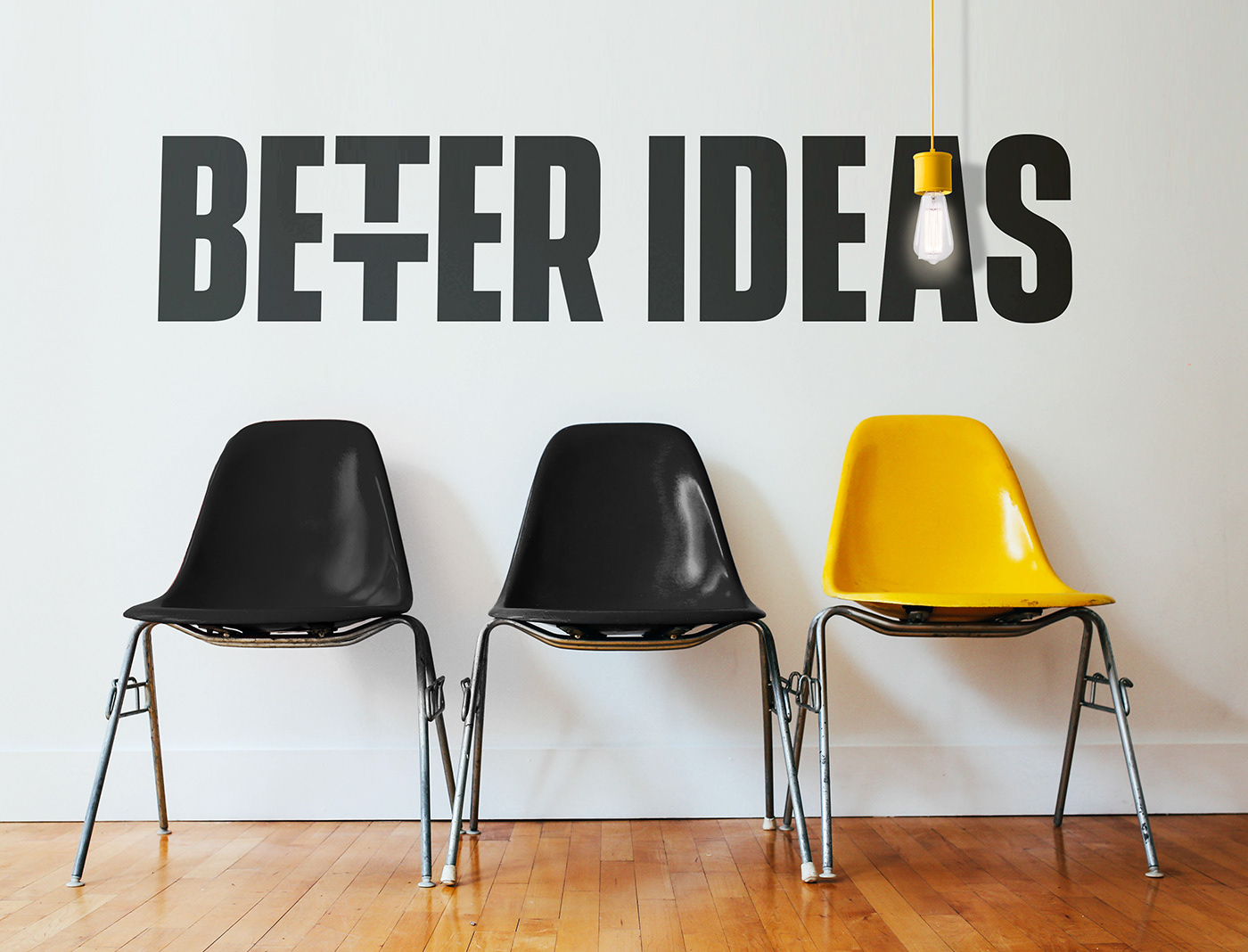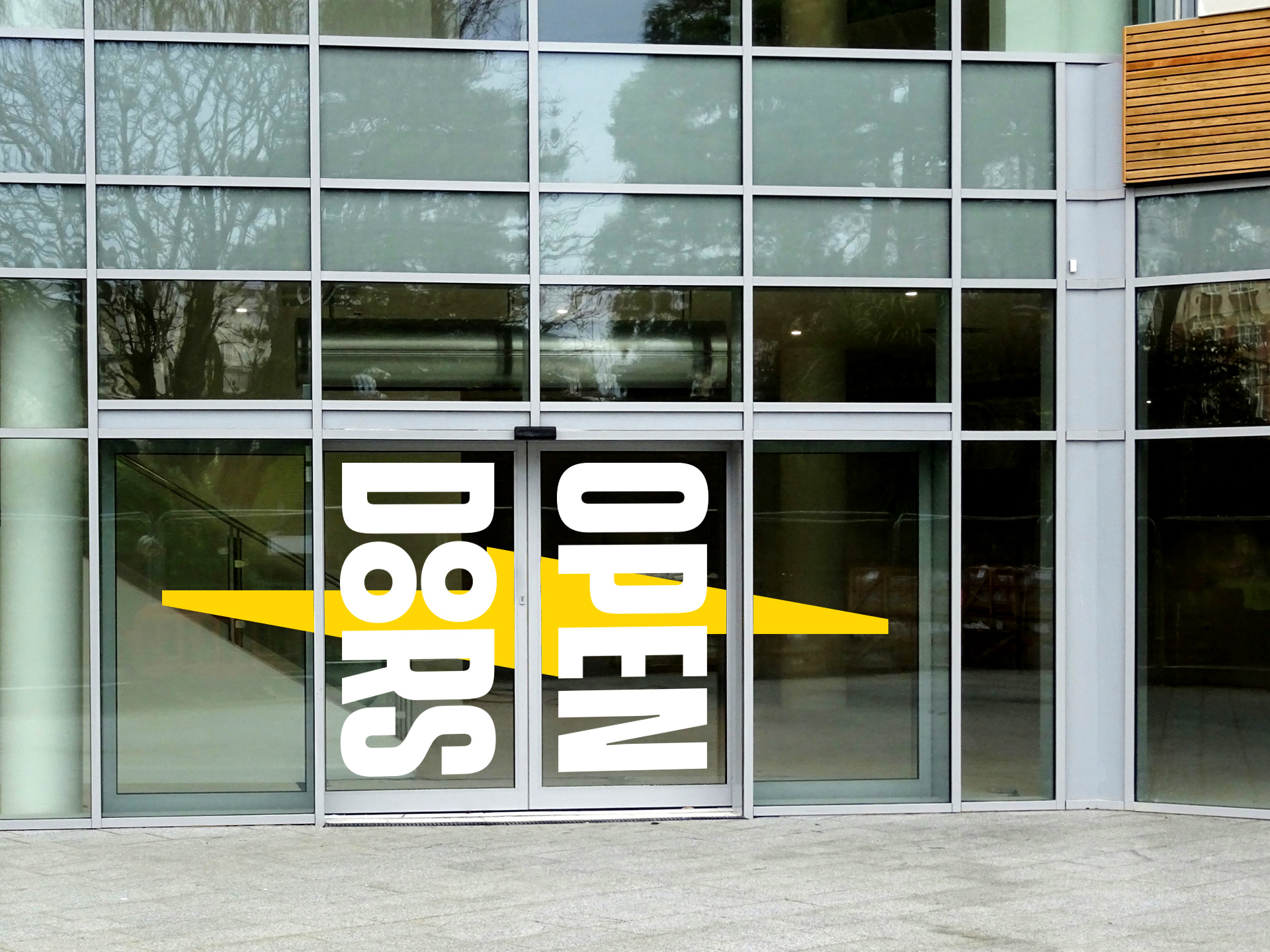 Continuously adapting digital billboards were developed to adjust to their physical surroundings.  Placed along major Albuquerque throughways, the boards transition from day to night, rain, snow, Hot air balloon-filled or clear blue sky.